During 8 months out of  the 12 months in the calendar year, we will introduce new fragrances in our stores to inject newness and freshness for our customers.
Here at Yankee Candle Singapore, we take each and every of our customers' preference seriously. That is why prior to ordering the new fragrances, we will always hold an event called Smell, Vote, and WIN in one of our stores  to get a sense of how these new fragrances appeal to our customers. We will then order the quantity of the fragrances based on the number of votes it had garnered. The more popular the fragrance, the more quantity we will order for it to cater to the higher demand.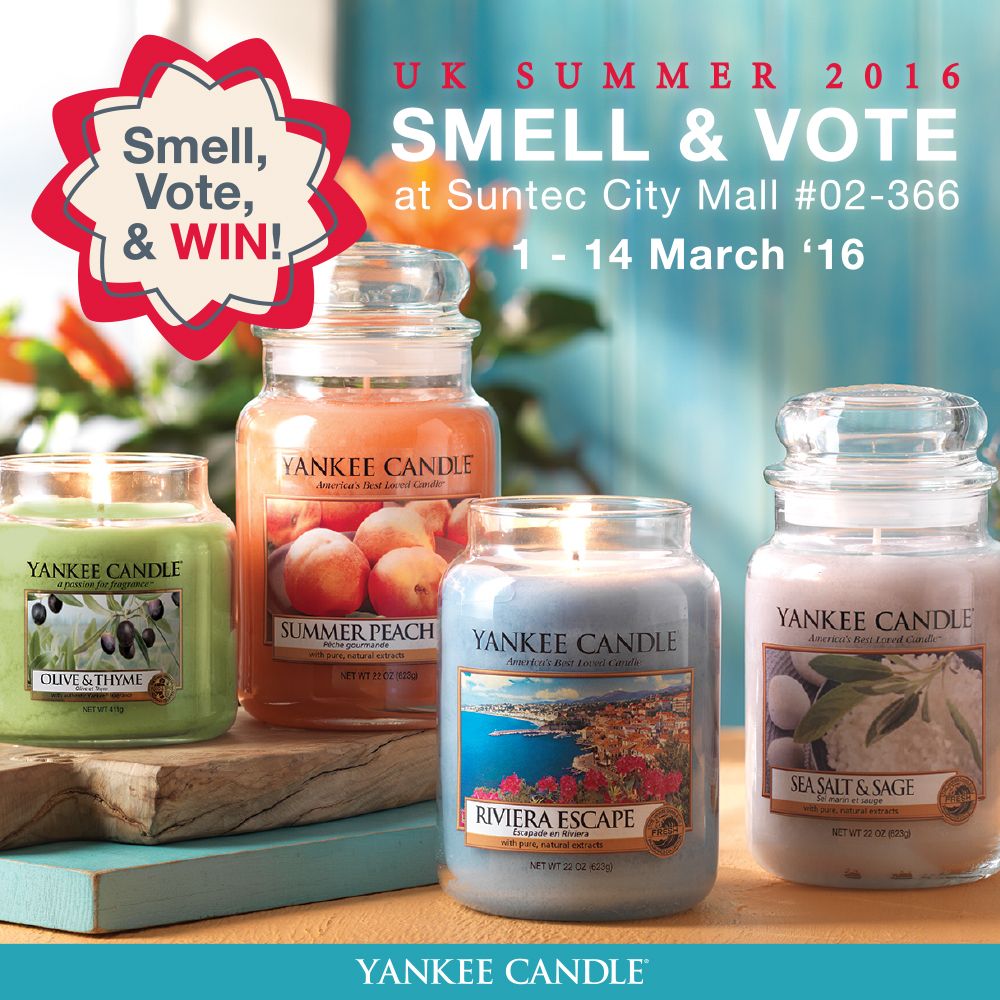 Our customers are always very happy whenever we have a Smell, Vote, and WIN event happening. Not only do they get to be the first to smell the new up and coming fragrances, they also get a free limited edition votive candle for their vote. Best of all, they also stand a chance to win a large jar candle they voted for at the end of the event when we conducted the lucky draw! No wonder the store was always swamped with people whenever there is a Smell, Vote, and WIN event happening!
So yesterday, we concluded our Smell, Vote, and WIN event at our Suntec store for the new UK Summer Collection: Riviera Escape.
This was the first time we decided to use our window display to conduct the event, and the response had been nothing but awesome! The display was so attractive that we had customers streaming in to enquire about the event, smell these lovely fragrances, and get their hands on the free Saltwater Taffy votive candle which we were giving away with every vote!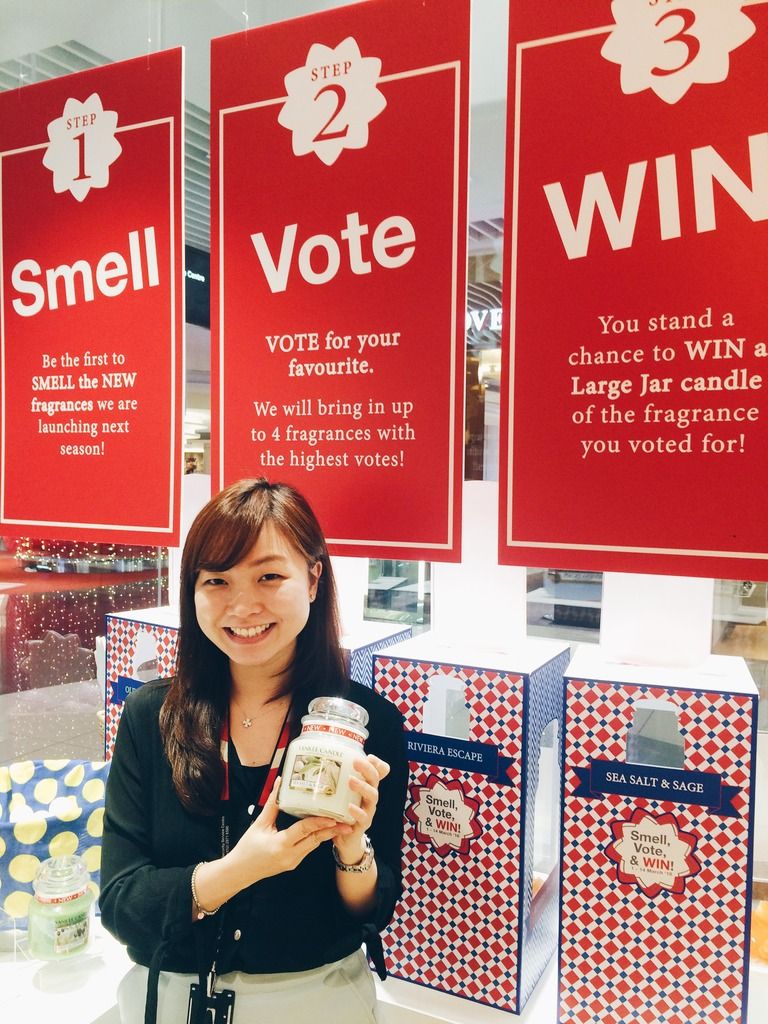 The customers had fun smelling and choosing their favourite fragrance. Some of the fragrances were met with ooohs and ahhhhs, and some hmmmm and oh. The four new fragrances are Riviera Escape, Sea Salt & Sage, Olive & Thyme, Summer Peach and they aimed to transport you to your very own Rivera Escape in the comfort of your own home! 😉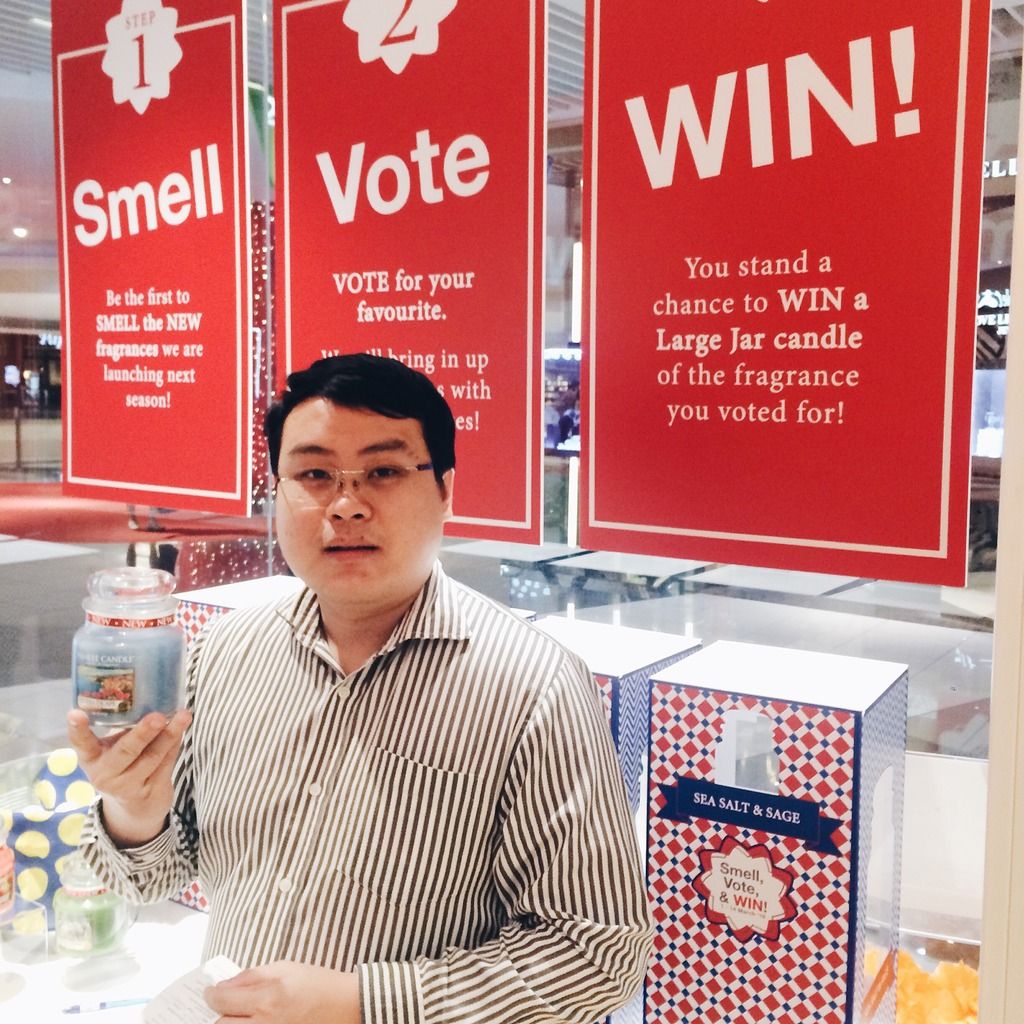 At the end of 2 weeks, we received a total of 342 votes.  Can you guess which was the favourite amongst them all…..
.
.
.
*drum rolls*
.
.
.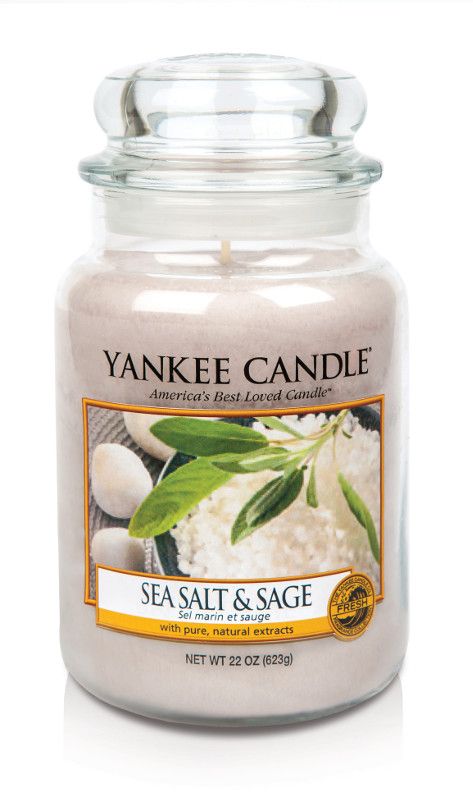 Sea Salt & Sage emerged as the most popular fragrance with its fresh scent of warm and inviting sage married with the clean, fresh scent of sea salt. No wonder so many people love it! <3
The Riviera Escape collection will be launched in 1 July 2016 in all our stores and online too! Keep a lookout for it!